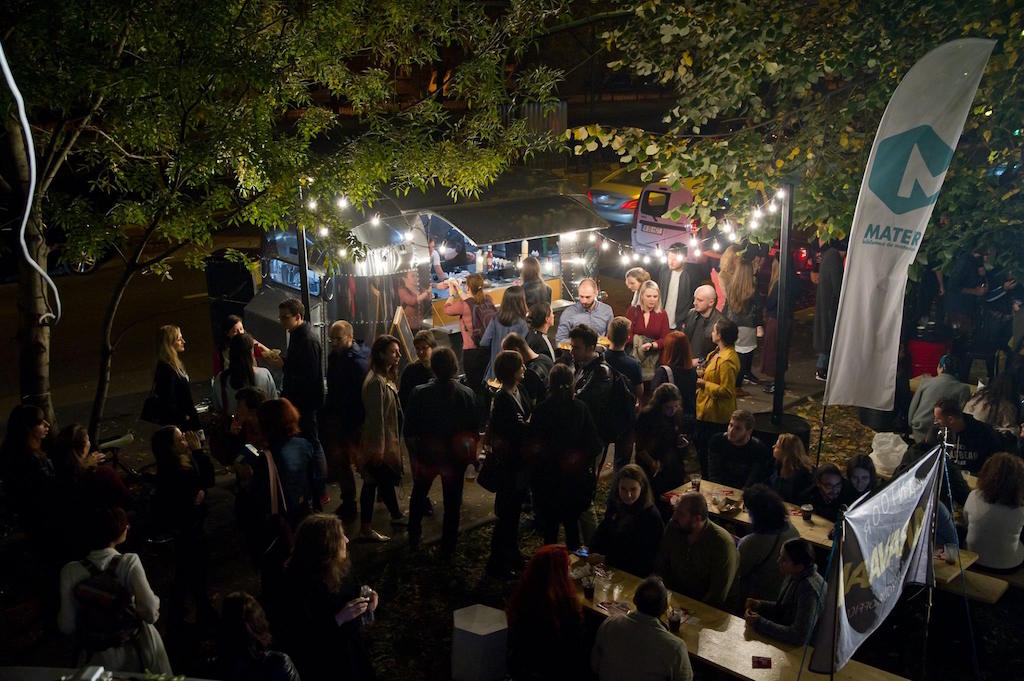 Entrepreneurs cafe Bucharest
Romania remains a special place in our hearts. That is why between 20-22 October 2017 we brought with us eight inspiring Dutch entrepreneurs and put them in contact with some of the most interesting creative entrepreneurs from Bucharest. The whole weekend we had a relaxed and extended coffee break with many nice exchanges – a successful event!

Bucharest is buzzing! Old neighborhoods and buildings are rapidly gaining new users. The gentrification has not struck here, so it is often creative, cultural and social initiatives that take root. It is not for nothing that Bucharest is called the new Berlin.
Creative
In order to give the initiatives a push in the right direction, Eurodite, Zeppelin and Mater organized, with the support of the Dutch embassy, an event in Bucharest where Romanian and Dutch entrepreneurs exchanged experiences to create new initiatives. The session took place with the occasion of the opening of Mater in Bucharest – the first materials library in South East Europe.
The entrepreneurs found common ground during the event. Social and creative sustainability are recurrent themes in the two countries, but each with its own specific story. The Dutch guests were Rooftop Revolution, Metabolic, i-did, Materia, Instock, Lola, Kantoor Karavan and Plastic Fantastic.
Cup of coffee
And then there was coffee. The set-up was an open café where 450 users had a cappuccino with 3D-printed designs on the foam. We will not be surprised to quickly discover some Dutch-tinted projects in creative Bucharest – we will keep you informed!
Location, country:
Type of services:
Bucharest, Romania
Event management