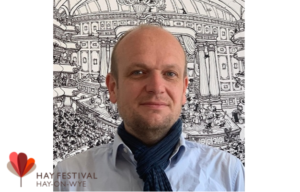 Joep de Roo will be at Hay Festival in Wales on the 30th of May. At 5:30 PM, our director will join a panel discussion with other heritage experts from Europa Nostra, the Czech National Trust and National Trust Wales. The discussion will tackle questions of local loyalties in relation to the ideal of world citizenship, and the implications for heritage.
With his expertise in European cooperation projects, Joep will explore the impacts and opportunities brought forth by multi-national European projects, in a time when talking about Europe, global citizenship and heritage cannot be more needed.
The festival is one of the world's largest arts, literature and ideas festivals, combining fun and serious thought.